The African Cup of Nations, AFCON, the continent's biggest football showpiece is underway in Egypt. It kicked off on June 21 after a spectacular opening ceremony.
Hosts, Egypt, went on to beat Zimbabwe by a lone goal in the first game of the tournament. Matches continue to played across the six groups and Africanews is keeping you up to date with the very latest.
GROUP A: Egypt – DR Congo – Uganda – Zimbabwe
GROUP B: Nigeria – Guinea – Madagascar – Burundi
GROUP C: Senegal – Algeria – Tanzania – Kenya
GROUP D: Morocco – Ivory Coast – South Africa – Namibia
GROUP E: Tunisia – Mali – Angola – Mauritania
GROUP F: Cameroon – Ghana – Benin – Guinea-Bissau
June 26: Facts from Group A first round action
Number of wins (same as number of losses) = Two
Number of draws = Zero
Number of goals = Three
Goal scorers = M. Trezeguet (Egypt), Emmanuel Okwi, Patrick Kaddu (Uganda)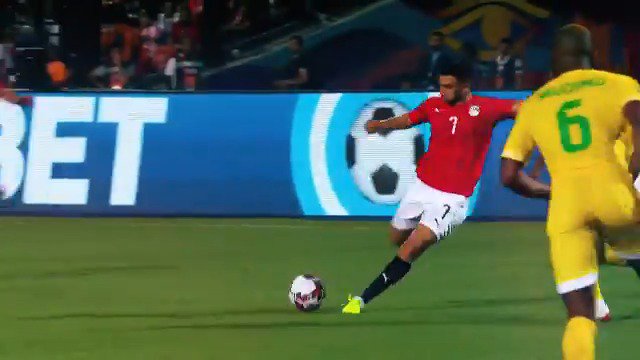 Here's how the first round of games for Group A went…

What do you predict for round 2? #TotalAFCON201911711:30 AM – Jun 26, 201928 people are talking about thisTwitter Ads info and privacy
Facts after 12 games (round 1) of group games
Number of wins (same as number of losses) = Nine
Number of draws = Three
Number of goals = 27
Highest goal scoring team = Mali with four goals against Mauritania
Most goals per group = Group E with seven goals
June 26: Day 6 fixtures
Action will resume in Group A and Group B on Wednesday, now that all 24 teams at the tournament have had their opening matches.
In Group A, Uganda will take on Zimbabwe while hosts Egypt face Democratic Republic of Congo (DRC).
Uganda and Egypt will be seeking their second wins at the tournament, while DRC and Zimbabwe will be hoping to earn their first points.
In Group B, Nigeria who narrowly won against Burundi in the first match, will take on Guinea who have been rejuvenated by the return of Naby Keita.
June 25: Results from Day 5 fixtures
Cameroon (2) vs Guinea Bissau (0)
Ghana (2) vs Benin (2)
June 25: Ghana vs Benin
Benin pull off a surprise 2-2 draw against a Ghanaian side that was reduced to ten men.
63' Pote scores again to equalise for Benin.
54' John Boye receives a second yellow card and is sent off.
42' The Ghanaians take the lead through Jordan Ayew
9' Andre Ayew equalises for the Black Stars
2' Mickael Pote shocks Ghana with an early goal.
June 25: Cameroon vs Guinea Bissau
And the defending champions start off their campaign with a positive 2-0 win against Guinea Bissau; Up next is Ghana against Benin.
69' Stephane Bahoken who came on for Sutchuin Djoum doubles Cameroon's lead.
66' Yaya Banana scores from a corner to give the defending champions the lead.
June 25: Day 5 fixtures
Today will see two matches honoured at the Ismailia Stadium in Egypt with the defending champions kick starting their in the early game against Guinea Bissau.
Two years ago in Gabon, the indomitable Lions under the guidance of Hugo Broos defied predictions by beating Egypt in the final. They are now under the tutelage of ex Dutch international Clarence Seedorf.
A payment row meant that they were the last team to arrive in Egypt for the tournament. They had been locked up in talks with government even when the tournament was underway. It remains to be seen how that will affect their performance against a Guinea-Bissau side they are expected to beat.
The final group fixture will be an all West African affair as Ghana play Benin. A fun fact of the group is that all the countries have the same colours constituting their flags.
Red – Yellow – Green. The arrangement and colour placement differs with Benin the only country without a star. Ghana and Guinea-Bissau have black flags whiles Cameroon has a yellow flag.
Group F, call it the Red – Yellow – Green flag group will wrap up Day One of the preliminary stage.
Top facts about Group F
June 24: Results from Day 4 fixtures
Ivory Coast (1) vs South Africa (0)
Tunisia (1) vs Angola (1)
Mali (4) vs Mauritania (1)
Mali vs Mauritania
Mali secures an emphatic victory against tournament debutants, Madagascar, earning AFCON 2019's biggest win so far.
73' Mali's second Adama Traore scores who came on for his namesake scores Mali's fourth goal.
72' Moctar Sidi El Hacen scores from the penalty spot to score Mauritania's first goal in AFCON history.
55' Adama Traore scores to stretch Mali's lead.
45' Moussa Marega doubles Mali's lead, scoring from the penalty spot.
37' Abdoulaye Diaby scores to give Mali the lead.
June 24: Tunisia vs Angola
After 90 minutes, Tunisia and Angola share the spoils (1-1), earning a point each. More action from Group E follows shortly, as Mali take on debutants Mauritania.
73' Abel Campos equalises for Angola
34' Youssef Msakni gives Tunisia the lead through a penalty
June 24: Ivory Coast vs South Africa
It's all over. The Ivorians start their campaign with a 1-0 victory, at the expense of South Africa.Ivory Coast now jointly top Group D with Morocco, with three points apiece.
64' Jonathan Kodjia scores to give the Ivorians the lead against Bafana Bafana.
June 24: Day 3 fixtures
With Morocco's victory against Namibia, Ivory Coast will be up against South Africa for the final Group D fixture today in Cairo.
The action will turn fully to Group E where Tunisia and Angola square off after which the all West Africa affair will see debutants Mauritania play Mali.
Burundi – another debutant – lost their Group B opener against Nigeria whiles debutants Madagascar had lots of positives to take in their 2 – 2 draw with Guinea in the same group.
Ivory Coast vs. South Africa (Al Salam Stadium, Cairo)
Tunisia vs. Angola (Suez Army Stadium, Suez)
Mali vs. Mauritania (Suez Army Stadium, Suez)
June 23: Results from Day 4 fixtures
Algeria vs. Kenya 2 – 0
Senegal vs. Tanzania 2 – 0
Morocco vs. Namibia 1 – 0
June 23: Senegal secures full marks against Tanzania
Tanzania's Taifa Stars failed to shine in their return to the AFCON when the Ternaga Lions of Senegal proved too strong for them in their first fixture at the tournament.
Two goals – one in each half – ensured that Aliou Cisse's charges secured three points. The goals were scored by Balde (28') and a screamer by Diatta (65').
Diatta was named man of the match in a game that analysts say underlines the potential of the Senegalese team as potential contenders for the trophy.
It was a game with two African coaches, Senegal's Cisse and Tanzania's Emmanuel Amunike but at the end of proceedings, it was Cisse who took home the three points.View image on Twitter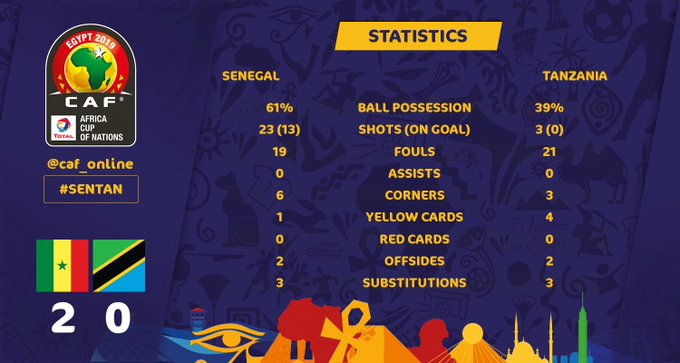 STATS | Check out the full-time stats! Which team had the better overall performance? #TotalAFCON2019 #SENTAN1018:52 PM – Jun 23, 201936 people are talking about thisTwitter Ads info and privacy
June 23: Namibian hearts broken by own goal
The Atlas Lions of Morocco could only count on an own goal to secure three points against Namibia on Sunday in their Group D fixture at the Al Salam Stadium in Cairo.
When Keimuine hit the ball past his own goalie in the 89th minute, Moroccans celebrated but for a resolute Namibian side, it was a case of heartbreak on Day 1 of their return to the AFCON.
Two Group C matches are expected later as Senegal take on Tanzania and Algeria face off with Kenya.View image on Twitter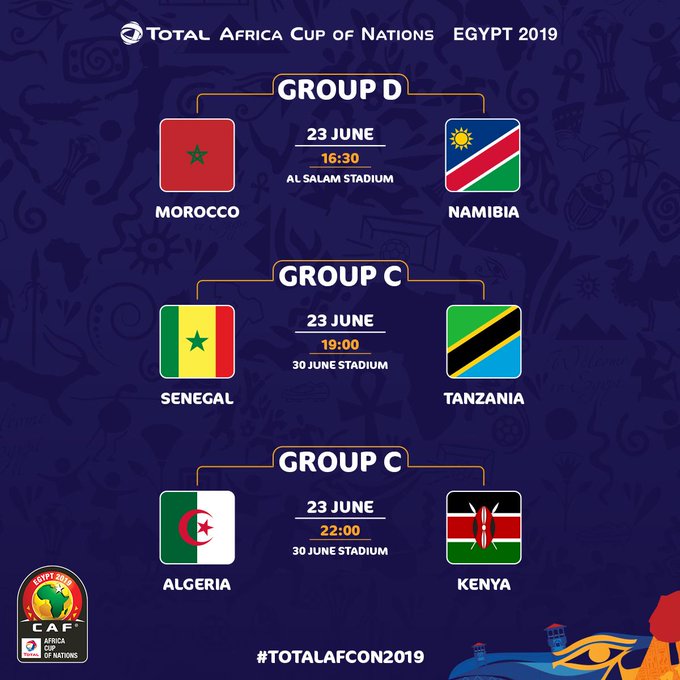 Group C and D with their first matches

Take a look at fixtures

Now you can share your score prediction on this link to win a prize!!https://www.totalafcon2019-gaming.com #TotalAFCON201914110:50 AM – Jun 23, 201961 people are talking about thisTwitter Ads info and privacy
June 22: Results from Day 2
Uganda vs. DR Congo 2 – 0
Nigeria vs. Burundi 1 – 0
Guinea vs. Madagascar 2 – 2
June 22: Uganda vs Democratic Republic of Congo
It's over. Uganda scores two goals, earns three points and takes the top slot in Group A.
48' Emmanuel Okwi doubles Uganda's lead.
16' Patrick Kaddu has given Uganda the lead in the 16th minute, scoring with a header from a corner kick.
The battle of the defences might decide this clash, as Uganda Mamelodi Sundown's goalkeeper Denis Onyango and DRC's defender Arthur Masuaku who plays for West Ham will be some of the stars to watch.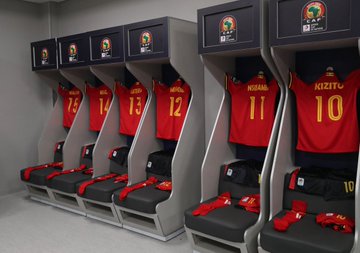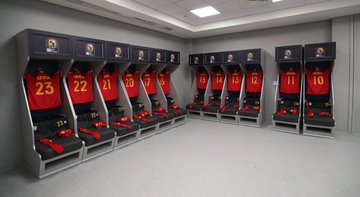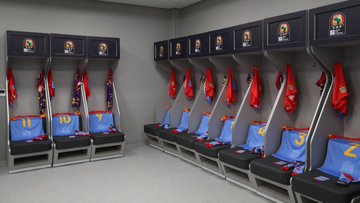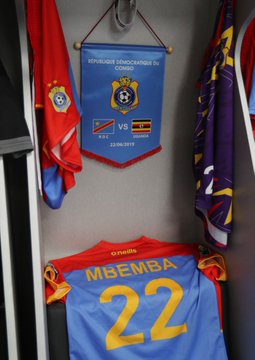 Dressing rooms in check

#CODUGA #TotalAFCON20193083:54 PM – Jun 22, 201983 people are talking about thisTwitter Ads info and privacy
June 22: Nigeria vs Burundi
Nigeria's Super Eagles who have won the Africa Cup of Nations three times are facing tournament debutants Burundi.
Burundi will be hoping to upset the Nigerians led by Arsenal forward Alex Iwobi, and continue a fairytale that saw them qualify for AFCON for the first time.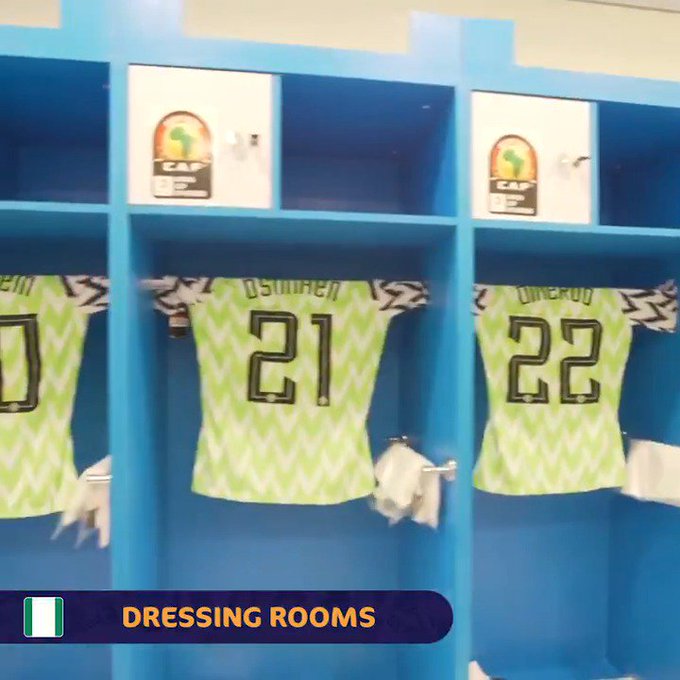 It's edging closer….. #NGABDI #TotalAFCON20192216:24 PM – Jun 22, 201937 people are talking about thisTwitter Ads info and privacy
Guinea vs Madagascar
At 20:00 hours GMT, Guinea will take on Madagascar, who are also featuring at Africa's continental showpiece for the first time. All eyes will be on Liverpool's star midfielder Naby Keita, who might play for the first time since he got injured in a Champions League semi-final against Barcelona in May.
June 21: Upcoming matches
Tomorrow, DR Congo take on Uganda to complete matchday one in Group A, Egypt are tops now with three points and a goal.
Over in Group B, two-time champions, Nigeria take on Burundi and Guinea face debutants Madagascar.
Key facts and figures about Group B
June 21: Egypt win cagey opener
Hosts Egypt recorded a slim victory against Zimbabwe in the opening fixture of the African Cup of Nations, AFCON, which kicked off in the Egyptian capital Cairo on Friday.
The first half strike came on the 41st minute mark through Mahmoud Trezeguet after a series of attacking waves on the Zimbabweans.
The Zimbabweans had their goalie Edward Sibanda to thank for thwarting the initial Egyptian inroads even as the Brave Warriors also carved out moments of brilliance threatening the hosts during exchanges.
Mahmoud Trezeguet is so far the only player who has scored in the 2019 AFCON tournament. #KawowoUpdates #AFCON2019 #EGYZIM 8511:58 PM – Jun 21, 201927 people are talking about thisTwitter Ads info and privacy
Top facts and figures about Group A